Piling, Inc., along with its parent company Nunez Construction Co., Inc., has specialized in pile driving foundations and marine construction for more than 92 years. As a 4th generation, family-owned business, we have played an integral part to the petrochemical companies and commercial interests located along the Gulf Coast, from Brownsville to Louisiana. Piling, Inc. is licensed to do business in Texas and Louisiana.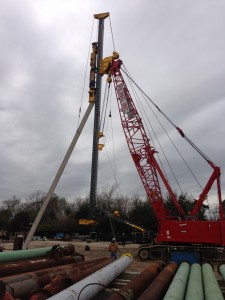 Founded in 1931, Nunez Construction Co., Inc. is the parent company of Piling, Inc. and was responsible for building many of the ship docks found in Texas City and Galveston.
Kristian Dietel – President of Piling, Inc. and Nunez Construction Co., Inc.
Randy Dietel – CEO of Piling, Inc. and Nunez Construction Co., Inc.
Roger Schreiber – Senior Vice President & Helical Pile Manager
Peggy Dietel – Secretary/Treasurer of Nunez Construction Co., Inc. and Piling, Inc.
The company's specialties include:
Dock and wharf construction
Pile driving
Maintenance and repair work
Bulkhead and fender systems
Helical pilings and anchors
Crane services on both land and from barges
Piling, Inc. owns a full compliment of land and marine equipment necessary to be self sufficient.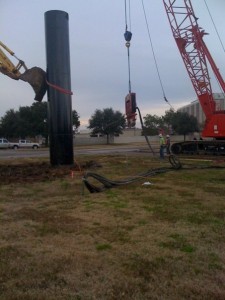 Piling, Inc. is a general contracting company specializing in the installation of Concrete Pile, Steel H-Pile, Sheet Pile, Pipe Pile, and Wood Pile. We can install a simple pile footing, or build a complete ship dock. Piling, Inc. has access to design engineering companies that can join forces and create a complete package.
Pile driving sits at the cornerstone of all that we do. For the past 82 years, we have developed and delivered innovative piling solutions for public and private sectors throughout Texas City and the Gulf Coast region, providing the solid foundation needed for all kinds of structures. Our continued success is based on our team's ability to take on versatile and challenging projects with assurance, and our steadfast commitment to maintaining state-of-the-art technology and equipment. Backed by our extensive knowledge and expertise, we are capable of meeting all of your timber, steel and concrete piling needs.
Our piling projects range from the most basic foundation structures, to multi-million dollar commercial projects utilizing thousands of piles. We have vast experience driving all types of piles. We can manage any pile driving endeavor from inception to completion. Let Piling, Inc. be your pile driving contractor in Texas or Louisiana.
We specialize in the installation and extraction of:
Concrete Piles
Helical Piles
Steel Pipe Piles
Steel H-Piles
Timber Piles
Steel Sheet Piles
See how your project can benefit from our quality pile driving expertise by calling us at (409) 945-3459 or sending us an email today!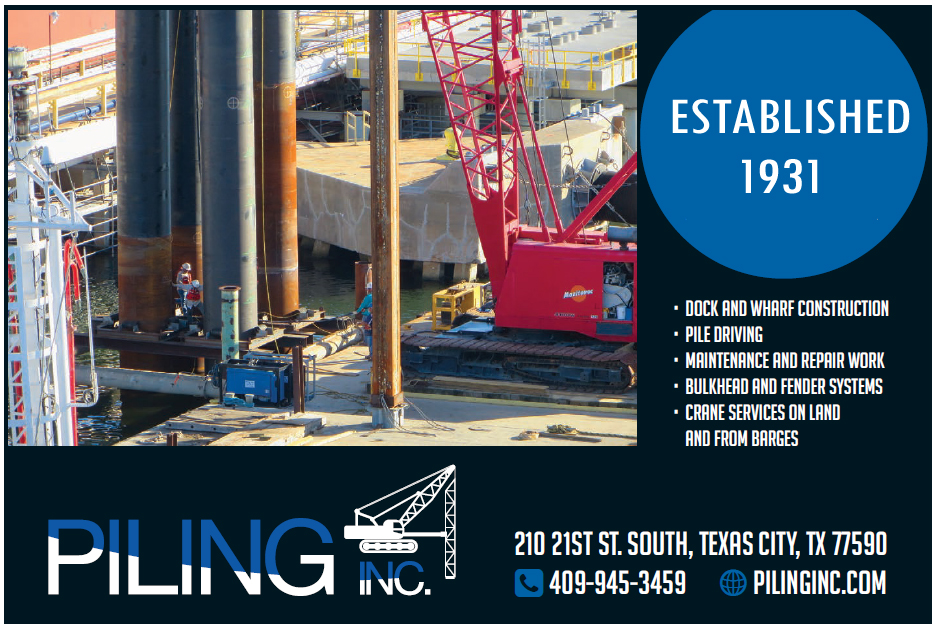 Save
Save
Save
Save
Save
Save
Save
Save
Save
Save
Save
Save
Save
Save
Save
Save